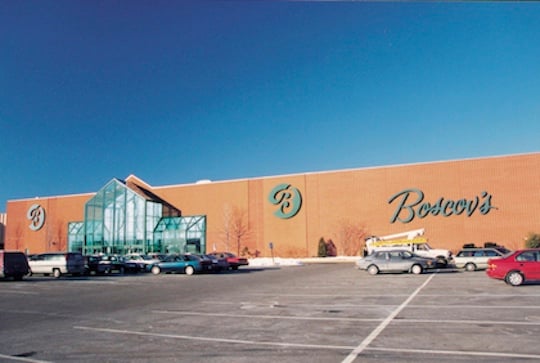 105 Laurel Mall
Hazle Township,
PA
18202
Hours of Operation
| | |
| --- | --- |
| Monday | |
| Tuesday | |
| Wednesday | |
| Thursday | |
| Friday | |
| Saturday | |
| Sunday | |
Hazleton Events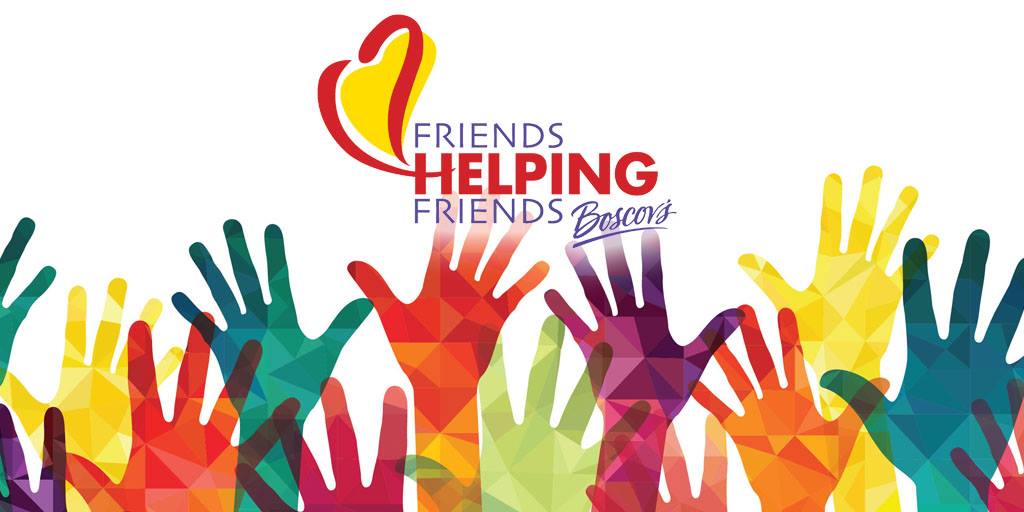 August 21 - October 16 2017
Friends Helping Friends Pre-Sale
Support your favorite local charities as they pre-sell Friends Helping Friends discount shopping passes at Boscov's Hazleton on the following dates:

Drums Lion/Lioness Club
Saturday, October 14, 10:30 AM - 2 PM

Hazelton American Legion Post 76
Thursday, September 14, 10 AM - 2 PM

Heights-Terrace National Junior Honor Society
Thursday, October 5, 2 PM - 6 PM

Lehigh and Luzerne Rural Volunteer Fire Company
Friday, September 8, 6 PM - 9 PM
Friday, October 6, 6 PM - 9 PM

Mayflower Chapter #107 Order of Eastern Star
Saturday, September 30, 2 PM - 9 PM
Saturday, October 7, 2 PM - 9 PM

McAdoo Lions club
Saturday, September 2, 10 AM - 2 PM

Nesquehoning VFW Auxiliary
Friday, September 29, 2 PM - 6 PM
Saturday, September 30, 11 AM - 2 PM

Nuremberg Community Players
Sunday, August 27, 2 PM - 5 PM
September 8, 6 PM - 9 PM

Scotland Missions
Monday, August 21, 10 AM - 6 PM

St. James Lutheran Church Nescopeck
Sunday, October 8, 2 PM - 6 PM
Sunday, October 15, 2 PM - 6 PM

St. John The Baptist PNCC
Sunday, September 3, 12 PM - 5 PM
Friday, September 9, 10 AM - 2 PM

Union Charities Inc.
Saturday, September 30, 12 PM - 4 PM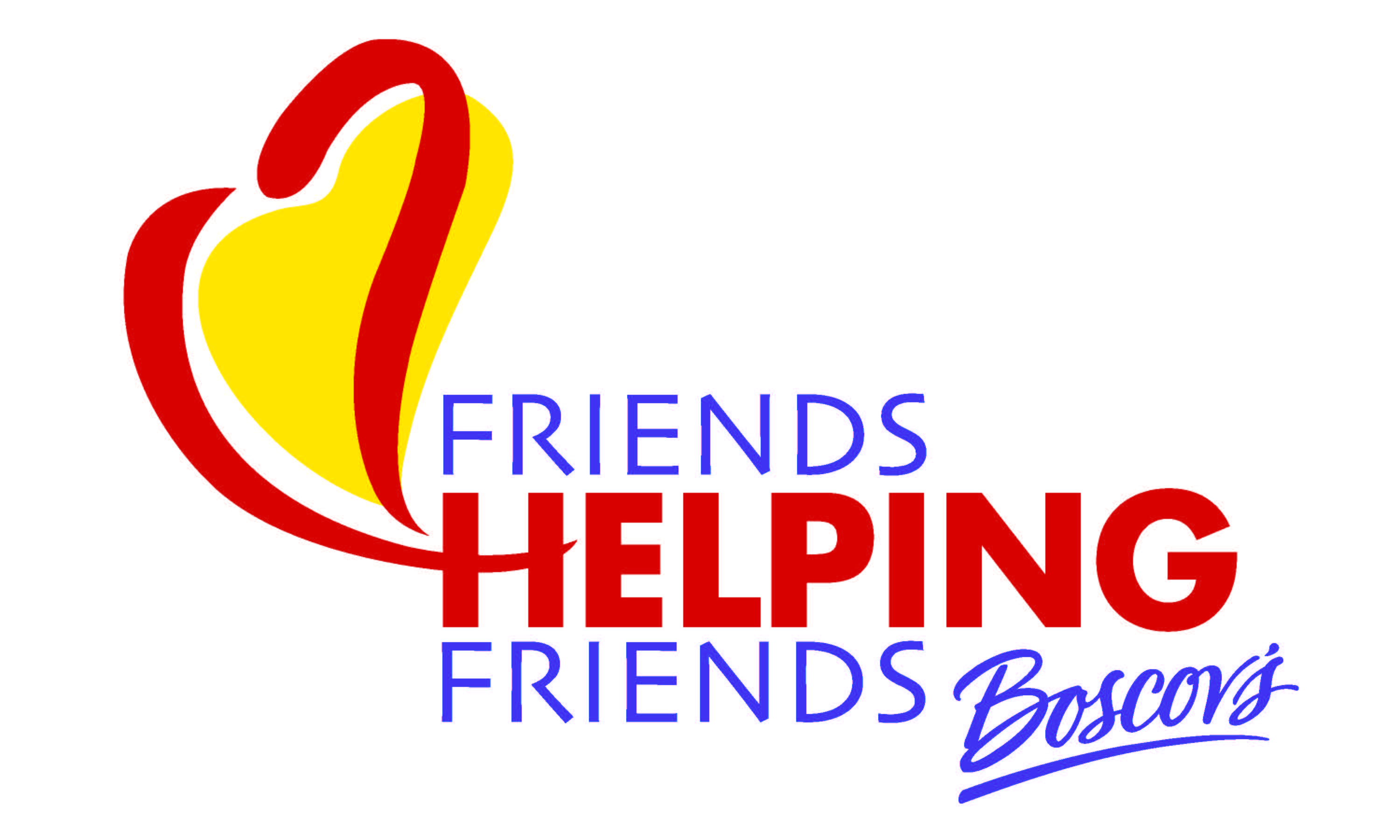 October 17
9:00 AM - 11:00 PM
Friends Helping Friends
Calling all non-profit organizations! Boscov's invites you to be a part of Friends Helping Friends on Tuesday, October 17, 2017, and earn money for your non-profit organization in a simple and quick way. Friends Helping Friends is FREE for all participating non-profits with a 501c or 170c1 status. Each participating non-profit organization will have the opportunity to sell $5 discount shopping passes throughout the months leading up to Friends Helping Friends Day. 100% of the ticket sales will go to the selling organization. For more information or to register your non-profit to participate, contact Irene Kelly, Public Relations Manager, at ikelly@boscovs.com or 570-823-4141.

Participating Organizations:
AAA for Luzerne-Wyoming Counties
Access Service Life Program
American Legion Post #76
AmVets Post #1 McAdoo
Anthracite Region Center for Independent Living
Area Agency on Aging
Behavioral Health Associates
Beta Sigma Phi Pa Torch Bearer Theta
Big Brothers Big Sisters
Catholic Social Services
Child Evangelism Fellowship of Luzerne County
Christ Church Reformed United Church of Christ
Christ Church UCC Service Circle
Civil Air Patrol
Community Services for Sight
Concerned Parents of Hazleton
Conyngham United Methodist Church
Cougar Baseball Booster Club
Disabled American Vets
Drum Lioness Lions Club
Epilepsy Foundation
Freeland Babe Ruth Inc
Freeland Whi
Freeland YMCA
Grief Recovery After Substance Abuse
HAHS Water Polo Boosters Club
Hazleton Animal Shelter
Hazleton Area Fuller Center for Housing
Hazletown Area Girls/Boys Soccer
Hazleton Area Garden Club
Hazleton Area Lady Cougar Track Booster Club
Hazleton Family Academy
Hazleton Quarterback Club
Heights-Terrace National Honor Society
Helping Hands Society
Holy Annunciation
Holy Hands Society
Holy Academy PTO
Holy Rosary Parish
Hope of Christ Presbyterian Women
In Honor of Daniel McGreen
Ladies of Apostolic Faith Church\
Lehigh and Luzerne Rural Volunteer Fire Company
Luzerne County Children & Youth
Maple Manor PTA
March of Dimes
Mayflower Chapter 107 Order of the Eastern Star
Meals on Wheels of Greater Hazelton
McAdoo Lions Club
Miss Greater Hazleton Scholarship Organization
Mt. Zion Lutheran Church
Nesquehoning VFW
Nuremberg Community Players
Palermo Heart to Heart
Panther Valley Public Library
Penn State Hazleton Alumni
Penn State Hazelton THON
Queen of Heaven Parish
Red Cross
S.A.F.E., Inc.
Scotland Missions
Setebaid Services, Inc.
Special Olympics Pa. Luzerne County
St. James Evangelical Lutheran Church
St. James Lutheran Church, Nescopeck
St. John The Baptist PNC
St. John's Church of Christ
St. Joseph's Center
St. Luke's Church
St. Mary's Ukranian Church
St. Peter and Paul's Polish National Catholic Church
Sugar Loaf Fire Company
The Community Intervention Center
The Mountain Top Rotary Club
Troop 300 Boy Scout Troop
United Charities, Inc.
Victory Bible Church
Volunteers of America
Weatherly Area Library
West Penn Township Lioness
White Haven Area Community Library
Wiltsie Center
WVIA Public Media
Young People in Recovery
---
For over 100 years, Boscov's at Laurel Mall has been known for our great values, commitment to stellar customer service, and famous brands, including Anne Klein, Clinique, Clarks, Fiestaware and Pfaltzgraff. Visit your local Boscov's at 105 Laurel Mall to browse a broad selection of apparel and shoes for men, women and children, prestige cosmetics and quality home furnishings. To make living easier for our customers, Boscov's also offers a wide array of services, including travel, optical, catering, event planning, gift registry and salon services. We're a convenient drive away from Hazle Township so stop in for great savings and styles.
Nearby Locations
15 S Main St
Wilkes-Barre,
PA
18702
19.33
7290 Fairlane Village Mall
Pottsville,
PA
17901
21.20